Why choose PS Networks?
PS Networks are the number one communications provider, with our core business focused on providing Fibre and Copper solutions to the Data Centre industry.
We provide management, installation expertise and logistical support in the field to our clients and contractors to support their telecoms operations, ensuring that every projects delivery is smooth and effective and achieving economic success through quality and efficiency.
Having teams of highly qualified engineers, all experienced in the implementation and use of international standards and expectations, PS Networks feel that it is our responsibility to provide our high quality service wherever we operate. We are fully committed to Health and Safety standards wherever we are and pride ourselves on our attention to detail ensuring our staff always work safe and are attentive to others.
Operating to the latest ISO/ BSEN standards and regulations, PS networks not only provide you with the confidence that our Quality Assurance and Management are of the highest standard but also ensure our operations are optimum and efficient meaning we can always provide competitive pricing.
PS Networks are a member BICSI Corporate Members and SafeContractor approved.
Our Services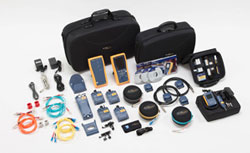 Our services include the design, installation and maintenance of both Fibre and Copper networks in a wide range of solutions to suit every business need.
We design, provide and install all types of containment for both Fibre and Copper as well as many different cabinet and rack solutions including ODF's and our technical team can advise on all aspects to suit your requirements and budget.
Maintenance Contracts
Our qualified service engineers provide a fast response and excellent ongoing customer service, ensuring your day to day business runs as smoothly as possible.
Our Qualifications
We believe in continuous training to keep up with the fast pace of technological innovation in the IT sector and to allow our engineers to recommend the best-fit solutions for your business.
PS Networks engineers are accredited with the following qualifications:
City & Guilds qualifications in fibre and copper cabling
CNET Qualifications in fibre and copper cabling
CNET Qualifications in project management and design
ECS/ CSCS/ SSSTS/ SMSTS
Our Clients
We cater for all companies from small business start-ups to some of the UK's & Ireland's largest multi-sites including CBRE, Interxion, Digital Realty, Hutchison 3G Ireland, Department of Justice, eircom and Dublin Airport.
Our Management Processes
We recognise that we must integrate our business values and operations to meet the expectations of our stakeholders and that these include customers, employees, investors, suppliers, the community and the environment. PS Networks management team provide both our engineers and clients with around the clock support and are fully committed to upholding the high values and quality on every project we commit to.
For further details, please download and review our Policy documents from the Policies tab.
Corporate Social Responsibility
The directors and all staff of PS Networks Ltd have worked hard over the years and been successful in establishing a well-respected business to it's current state, with a strong brand and presence in the UK & Ireland. It is therefore important for us to recognise as a group we have a responsibility to give something back to the community.
We are therefore proud sponsors of 'Community Spirit' and have recently provided a project solution to Our Lady's Children's Hospital, Crumlin.
With our supply partner for equipment, we decided to provide these services to the organisation free of charge and show our support. We therefore now have adopted Our Lady's Children's Hospital, Crumlin as our charity of choice for the future.